---
Spotlight
---
Idiazabal: Cheese of the Week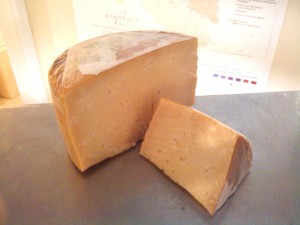 Idiazabal, yet further proof that the Basques truly have their act together when it comes to producing some of the best food products on the Iberian peninsula. It is a close cousin to Manchego in terms of flavor and consistency, but possesses a distinctive flavor that is marked by a mild smokiness. Idiazabal, despite it's tricky-to-pronounce name, is one more reason we love Basque sheep's-milk cheese, and is our Cheese of the Week for the week of 9/19. Normally $18.95, on sale this week at 15% off!
September 21, 2010 10:57
---
Cheese of the Week: Beemster Goat Gouda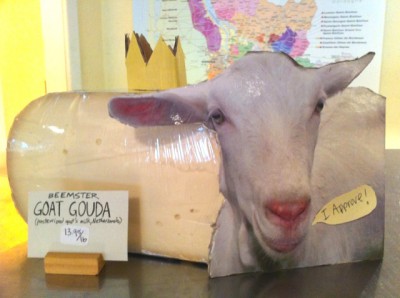 Our Cheese of the Week this week at J. Emerson is the Beemster Goat Gouda. Inspired by the same line of experimental thinking that has yielded such brilliant syntheses now recognized as culinary classics such as the Fried Twinkie, the Bacon Cheeseburger, and the Turducken, Beemster has recognized the potential of combining two already fantastic things we already love—goat cheese and gouda cheese—into something transcendent.
Come by this week for a taste of the Goat Gouda if you've not yet sampled it (trust us—it's delicious). 15% off for the rest of the week!
September 14, 2010 1:58
---
Laconiko Greek Olive Oil at J. Emerson's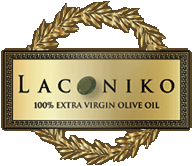 We've been proudly carrying Laconiko Extra Virgin Greek Olive Oil for several months now at J. Emerson, and the reception from our regulars for the new product has been nothing short of terrific. As more and more so-called "Extra Virgin" olive oils sold in the U.S. turn out to be fraudulently labeled (for background, see this recent article here) adulterated products, knowing the provenance of the oil you are buying is key if you want to get the best possible quality product.
We met brothers Dino and Diamadi Pierrakos in March of this year and were blown-away by the exceptional purity of flavor and quality of the olive oil that their family is producing from their groves in Greek's southern Peloponnese peninsula. While much of the Pierrakos clan still lives in Greece, the Dino and his brothers and sisters have grown up in Virginia, and have only recently begun to import their family's product. Against most of the commercially-available brands that are readily available in the supermarkets, there is absolutely no comparison in terms of flavor—Laconiko's oil stands out in a sea of mediocre imitators. The acidity is much lower than found in most extra virgin oils, resulting in a richer and noticeably fruitier profile, and the Laconiko oil is delivered directly to us by the Pierrakos brothers, ensuring that it is as fresh as possible, rather than sitting in a hot warehouse for months on end before delivery.
We are offering the olive oil on tap in a "fusti" in the store, so not only can you taste it for yourself before you buy, bu you can also get a 15% discount on refills when you return with your Laconiko olive oil bottle on your next visit. Storing the olive oil in a fusti keeps the oil fresher than storing it in a bottle for months on end, again, ensuring that you're getting the freshest possible product.
We are fanatical about bringing our customers the best quality in wines and cheese, and we're now proud to offer a truly exceptional olive oil that is of the highest class. If you've yet to try it, please ask about it next time you're in the store.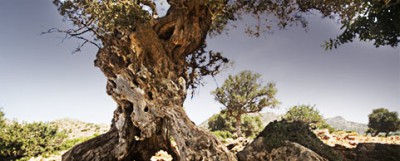 September 09, 2010 11:02